Your wedding is an exciting day and should be one of the happiest days of your life. But there is so much planning that goes into a wedding, sometimes we neglect ourselves. We all want to look beautiful and be comfortable on our wedding day. Looking after ourselves shouldn't fall to the wayside in the face of other plans. If you want to pursue a plastic surgery procedure before your wedding day, like a Breast Reduction, it is important to be prepared well ahead of time.
A Matter of Planning
We all want to look fantastic on our wedding day, but too often our plans fall by the wayside. If you want a Breast Reduction procedure before your wedding day you must give yourself plenty of time to heal. Breast surgery procedures require a minimum of 6 weeks to heal and give yourself the best chance to minimise scarring.
Don't Make Snap Decisions
A Breast Reduction procedure is not something to take lightly. Like all surgical procedures there are risks involved. Choosing to undertake surgery isn't a decision you should make on the fly. If you've been wanting to get a Breast Reduction for years, then having it done before you wedding might be the perfect time to do so! It will make you feel far more comfortable and confident being the centre of attention.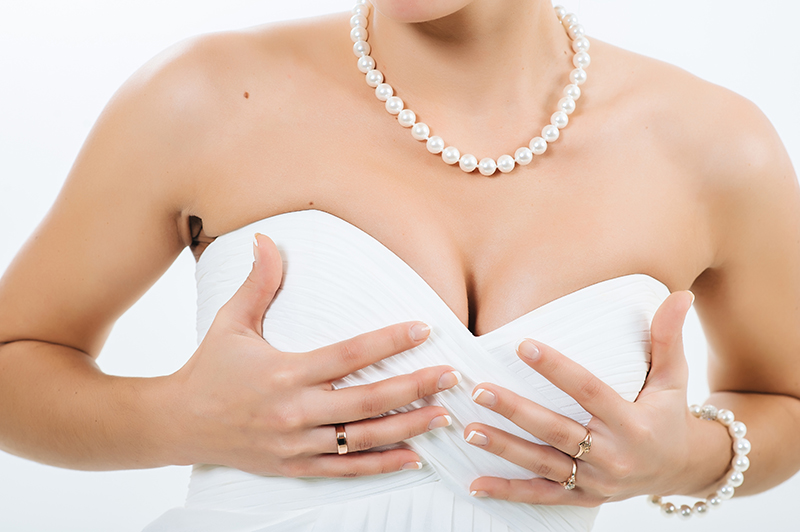 What to Know Before Scheduling Surgery
It is important to ensure you give yourself plenty of time to rest and recover after surgery. Planning to have your procedure well before your being day – and before the bulk of making your decisions – is incredibly important. You need at least 2 weeks of rest and 6 weeks before you can return to normal activities. The reason we recommend this amount of time is to ensure you heal appropriately and have the best scarring results possible. Further you want to give yourself plenty of time in case something doesn't go entirely to plan. Finally, the full results of your surgery can take from 6 to 18 months to show as it can take time for the swelling to completely subside. So make sure you plan well in advance! You want to be fully healed for your special day.
Estimated Healing Times for Breast Reduction Before a Wedding
Breast Reduction Surgery for a Guest – Allow at least two months between your surgery recovery times and the big day!
Breast Reduction Surgery for the Bride – You want to give yourself plenty of time to heal so you look and feel good on your wedding day. You need to give yourself at least 4-6 months between your surgery recovery and your big day. Further, it is integral that you follow all your recovery protocols to the letter, not only to improve your chances of recovering faster, but also to minimise your scarring.
Nipple Surgery or Nipple Reshaping is also an option for those pursuing breast surgeries. These are often added into your breast procedure to ensure your nipples sit in the right spot – whether your breasts are reduced, lifted or augmented.
Always go to a Qualified Plastic Surgeon
The most important part of pursuing a Breast Reduction procedure is to ensure it is done by a qualified doctor. You should never risk your health or looks to cheap doctors or overseas surgeons. A qualified Australian Plastic Surgeon like Dr Drielsma is perfectly situated to look after you during your recovery period. They also have relationships with top Australian hospitals to ensure your procedure is done in state of the art surgical rooms. It is important to come to your consultation with an open mind and listen to you surgeon. This way you will understand your options when it comes to your body shape, weight, height and composition. And always be honest with your surgeon about your goals and desires when it comes to your surgical expectations. That way you will get the best possible, natural results from your breast reduction.
If you are looking to pursue a Breast Reduction procedure before your wedding, why not book a consultation with Dr Drielsma today? Dr Drielsma has decades of breast surgery experience. He can work with you to get stunning, natural results for your wedding day!