No matter how hard you run and exercise, your calves just don't seem to respond.  They stay thin and out of proportion to your well toned body.  Both men and women can face the same problem.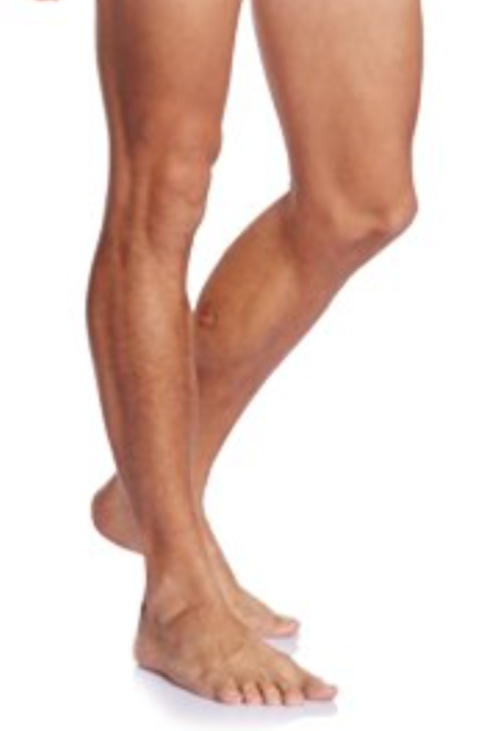 BEFORE AND AFTER PHOTOS
An attractive calf shows clear definition of the calf muscles – the medial and lateral heads of the gastrocnemius muscles.  These muscles can in some individuals be quite ill-defined despite being strong and powerful.  Calf implants augmentation is available and is an excellent way to give your legs shapely attractive proportions.
Calf augmentation is achieved by inserting silicone specially shaped implants over the gastrocnemius muscle bellies.  There are two gastroc muscle bellies in each calf – inner (medial) and outer (lateral).  Calf augmentation may be performed using one implant each side over the medial gastrocnemius muscle belly or, more effectively using two calf implants per side placed over the medial and lateral muscle bellies.  The operation takes around 90 minutes with one night hospitalisation usually required.
What Should I Bring to my Consultations?
We always recommend you bring a friend or relative with you to help discuss the information provided and your choices. Wear simple clothing in case you need to undress for a physical exam. We also recommend you bring a notepad and thoroughly read all documents provided by Dr. Drielsma so you can make the best, most informed decision.
NEXT STEP: Book your Initial Consultation
Call on 1800 180 777 to arrange your surgeon consultation appointment.
A Referral from your GP or specialist is helpful but NOT essential – you can have a consultation without a GP Referral
Book a consultation with Dr Drielsma by paying the $150 deposit for consultation fee.
What to Bring to your Surgeon Consultation
Bring a friend or relative to help discuss the information and consider your choices
Take lots of notes and read the documents provided thoroughly
You may need to undress for a physical exam so wear simple clothing
Want more information before scheduling your Surgeon consultation?
Request more information about the procedure – call or contact us
Book a Complimentary patient Advisor Consultation (FREE)
Organise a phone call with Patient Advisor (FREE)
Speak with a past patient that has had the procedure – call or contact us
**Results may vary for individual to individual