Many women find that following having their children they have concerns regarding not only their lower bodies (tummy and hips) but also their breasts.   So the question arises – "if I'm going to get my nice flat tummy back now that I'm finished having kids, why not have my nice breasts back too."   Concerns go beyond appearance as there may also be issues with rashes under the breasts or tummy overhang, back pain or incontinence.  A mummy makeover typically addresses rejuvenation of the abdomen/lower body and breasts.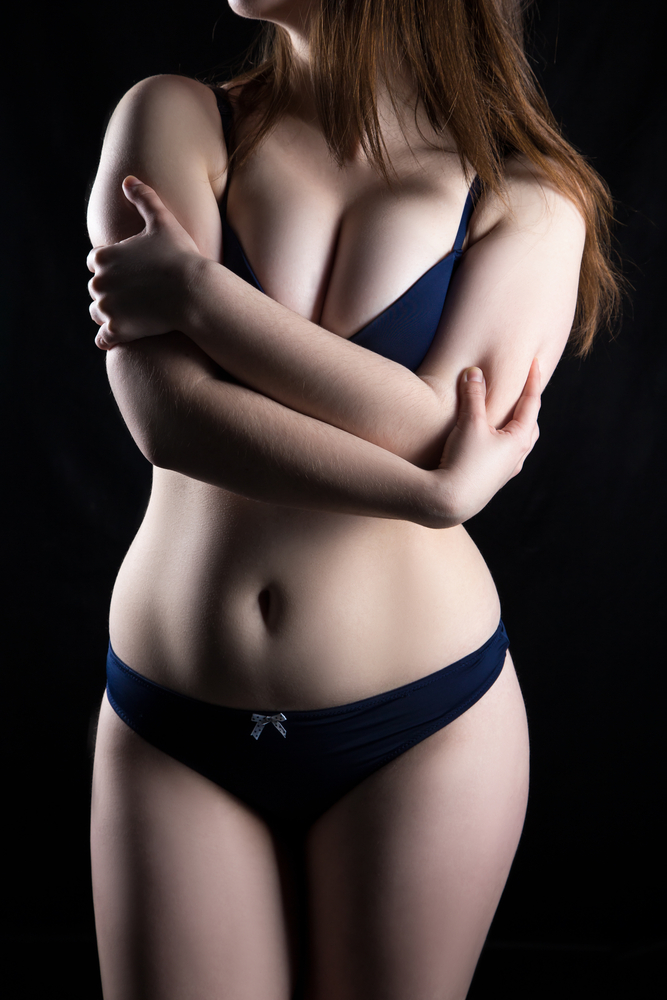 Typically a mummy makeover is a combination of a tummy tuck or abdominoplasty combined with lipo-sculpture to the hips (or love handles), outer thighs (saddlebags) and inner thigh regions as well as a breast rejuvenation procedure (a breast augmentation, breast lift or breast lift with implants).  Other procedures that may be combined include facelift, arm lift and inner thigh lift.
Operating Time: 7 Hours
Hospital Stay: 3 nights
Recovery Time: Approx. 3 weeks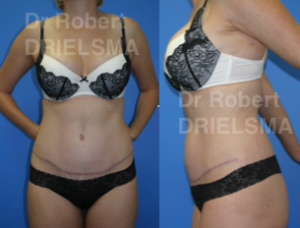 BEFORE AND AFTER PHOTOS
For a combined procedures such as these, an operation lasting around 7 or more hours in surgery is usually required.   A hospital stay of 3 nights after surgery is also usually required with a recovery time off work typically 3-4 weeks.   The scope and suitability of surgery is individualised for each patient following a thorough consultation and examination by Dr Drielsma.
For more information see Tummy-Tuck and Breast-Lift.
**Results may vary for individual to individual
NEXT STEP: Book your Initial Consultation
Call on 1800 180 777 to arrange your surgeon consultation appointment.
A Referral from your GP or specialist is helpful but NOT essential – you can have a consultation without a GP Referral
Book a consultation with Dr Drielsma by paying the $100 deposit for consultation fee.
What to Bring to your Surgeon Consultation
Bring a friend or relative to help discuss the information and consider your choices
Take lots of notes and read the documents provided thoroughly
You may need to undress for a physical exam so wear simple clothing
Want more information before scheduling your Surgeon consultation?
Request more information about the procedure – call or contact us
Book a Complimentary patient Advisor Consultation (FREE)
Organise a phone call with Patient Advisor (FREE)
Speak with a past patient that has had the procedure – call or contact us