It might surprise you to find that one of the biggest causes of back, neck and shoulder pain for women is the size and weight of their breasts. Many women report a significant improvement in their back and neck pain after undergoing Breast Reduction surgery.
As a result, it is hardly a surprise that Breast Reduction surgery is considered one of the highest rated and recommended plastic surgery procedures according to consumer forums. In fact, around 97% of the women who have undergone the procedure would recommend it to others. Breast Lifts, another popular plastic surgery that is often used in conjunction with Breast Reduction surgery, also has a high customer satisfaction rating of 94%. Today we're going to discuss back pain from large breasts.
Why Breast Reduction?
The top five reasons women opt for Breast Reduction Surgery – also known as Reduction Mammoplasty – include:
Pain in their necks and shoulders causing tension headaches
Lower back pain
Difficulty exercising
Frustratingly limited clothing and bra options
Postural and skeletal issues caused by the weight of their breasts
Having large, heavy breasts means you are carrying extra weight on your chest which can cause physical discomfort and strain. It can further affect you in social and interpersonal relationships. Some women find their breasts become the focus of unwanted attention and comments. Large breasts can also cause a range of other issues including frustrating skin rashes and infections. Some women also have permanent scarring of the skin on the shoulders – known as "bra strap grooves".
It is these issues combined that cause many women to seek out Breast Reduction surgery. Chronic pain, and wishing to avoid long term pain medications, are usually the key reasons for women to enquire about breast surgery. Even celebrities – such as the much-celebrated Ariel Winter – are opting for breast reductions, citing personal comfort over outdated Hollywood ideals.
A study published in 2013 (Wolters Kluwer Health, 2013) recorded that patients who underwent Breast Reduction surgery not only had less physical pain but also found they had better quality sleep and were able to exercise more comfortably.
Considering Breast Reduction Surgery?
It is important to remember, that while Reduction surgery is a fantastic way to improve the look and feel of your breasts, every surgery is different. Your results will not be the same as anyone else's surgery. It is best to come to any breast surgery consultation with an open mind and realistic expectations of what your surgeon can achieve. This is especially true for women with asymmetrical or tuberous breasts.
Before approaching breast reduction surgery, take the time to analyse how you psychologically identify with having larger breasts and how you feel about them as part of your physique. Consider how you truly feel about the idea of having smaller breasts. While most patients feel freer and happier at a smaller cup size, some women find it a challenge to reidentify as someone WITHOUT large breasts
What Does Breast Reduction Surgery Involve?
Modern breast reduction is a much smoother process than you probably think. Pain associated with breast reduction is surprisingly little with most women requiring little pain relief.  Most breast reductions in Dr Drielsma's practice can be done using the lollipop short vertical scar technique. This greatly reduces the amount of stitch lines and improved overall shape.  The surgery usually requires a one night stay in hospital, with a return to work in one to two weeks.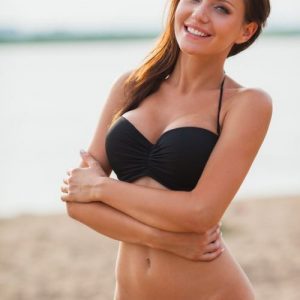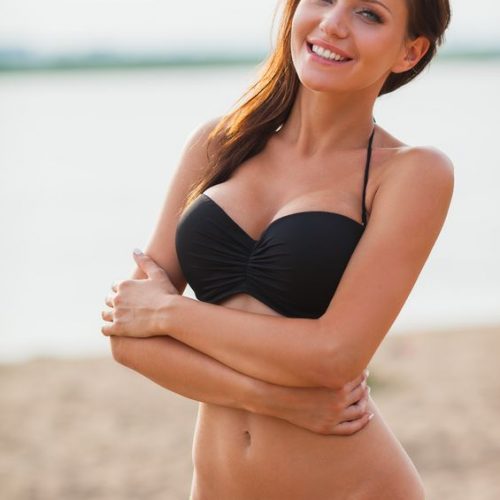 What Bra Should I Wear After a Breast Reduction?
Post-Breast Reduction surgery, you will need to wear the recommended types of bras to ensure the best healing and scar minimisation of your new breasts. Your expert surgeon, Dr. Drielsma and his highly-experienced team will help advise you on the types of bras best worn after surgery.
Breast Reduction Surgery in Sydney
If you want to find out more about Reduction surgery, or back pain from large breasts, please visit our Breast Reduction page. Or contact Dr. Drielsma's clinics today in Sydney, Camden, Canberra and Wagga Wagga to book a consultation. During your personalised consultation you can discuss your desires when it comes to Breast Reduction surgery, and find out more details about the procedure.
Find your confidence again by taking control of your body today!