Are you tired of the physical pain from supporting your large, heavy breasts?  Do you find it almost impossible to go bra and clothing shopping? Perhaps you find physical activities uncomfortable or even painful due to your breasts?  Do you find you accumulate sweat under your breasts?  Are you tired of unwanted attention and even harassment in social situations because of your large breasts?  A breast reduction may be your best option.
BEFORE AND AFTER PHOTOS
Do You Wish You Had More Natural Breasts?
While it is true that many women get surgery to achieve more shapely cleavage, there are equally as many women who desire to reduce the size of their breasts.  Larger breasts can cause many physical, social, and emotional problems.

You may find your breasts cause you physical pain and discomfort in the form of chafing, skin infections and rashes, and severe strain to your neck, back and shoulders.  Supporting larger breasts can also lead to permanent, unsightly deformations of the skin known as "bra strap grooves".   Exercising – even yoga classes – can be uncomfortable, awkward, or downright painful and impossible.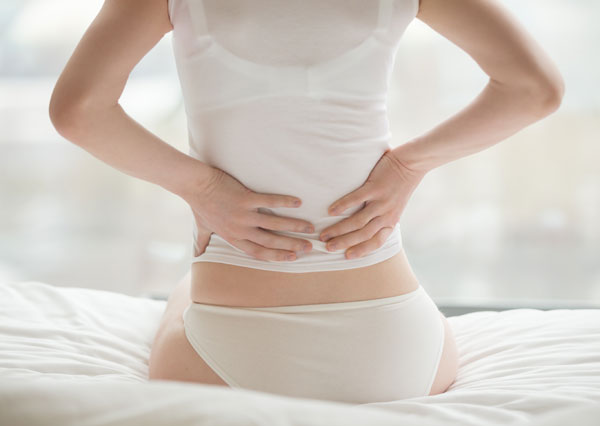 In social situations, you might find that your breasts attract unwanted attention and even harassment.  Crass and insensitive remarks, and even sexual harassment, can lead to embarrassment, confidence issues, social anxiety, and even a reluctance to socialise entirely.
Leading Breast Reduction Surgeon in Sydney!
If this sounds like you, then you might be ready for Breast Reduction Surgery. This is an extremely effective option for solving the many issues caused by naturally large breasts. You will be able to get back to daily living, without the physical pain and social stigma of living with large breasts.
Breast Reduction Surgery focuses on readjusting your breast size, weight, and droopiness, while maintaining a natural breast shape. This leaves you feeling more feminine and more comfortable physically and socially.  Your procedure will reduce excess breast fat, remove some breast tissue, and tightening the breast skin.  Nipple and Breast Lift surgeries are often included as part of a Breast Reduction to ensure the most natural, perfect breasts possible.
The key improvements patients see thanks to Breast Reduction Surgery include:
Reduced strain and stress on their neck, back and shoulders
Less chafing, rashes, and skin infections
Increased freedom to exercise
More comfortable bra wear and buying
Better fitting clothing
Increased social comfort and confidence
Your Breast Reduction procedure will be customised to suit your body and your needs.  However, all Breast Reduction surgeries will take the following into account:
Your existing breast tissue
The size and weight of your breasts
Position of the breast and nipple
The health and elasticity of your breasts
Your underlying chest muscles
The breast size you would prefer
Your preferred nipple size, appearance, and location
Breast Reduction Surgery Scarring?
It is important to remember that all surgery involves scarring and Breast Reduction surgery is no different. Your ultimate level of scarring will depend on several factors, including the kind of incision used.
Dr. Robert Drielsma specialises in the use of the Lollipop incision technique that aims to give you the best, natural result significantly reducing scarring for a superior cosmetic result.  Scars soften and fade to being over 12-18 months after surgery resulting in very acceptable results you will be satisfied with.
Breast Reduction Surgery Before and After Gallery
You are not alone in finding it uncomfortable to go through daily life with supersized breasts. There are many women who choose to undergo Breast Reduction surgery to improve their quality of life. Women who have undergone this procedure have suffered from decades of pain before taking the plunge – and they all wonder why they didn't do it sooner!
Click the image below to see the amazing transformations of Dr. Drielsma's Breast Reduction patients.
Breast Reduction Surgery Sydney
Dr. Robert Dielsma is an expert Breast Surgeon who specialises in bringing the size of your chest into harmony with the rest of your body, improving your overall look and even physical balance. Dr. Drielsma is available at Bondi Junction (Bondi Beach), Camden, Wagga Wagga and Canberra.
If you would like to find out more about Breast Reduction surgery or if you would like to book a consultation with Dr. Drielsma please visit our Contact Page or call 1800 180 777.
Breast Reduction FAQ
What Downtime is There for Breast Reduction Surgery?
Breast Reduction surgery is performed by Dr. Drielsma in a hospital under a general anaesthetic. The operation takes around three hours, though this can change depending on each patient. It is recommended you spend at least one night in hospital following your surgery. You will require 2 weeks away from work and 6 weeks before you can return to normal exercise.
When will I see Results?
You will see and feel immediate results.  Swelling from your procedure can take up to 6-12 months to fully subside and for your breasts to settle into their final size and shape.
Can Breast Reductions Grow Back?
Due to weight and/or hormonal changes, breast tissue can sometimes grow back, however this is not a common issue. In these unusual cases you may need a secondary breast reduction procedure.
Will I be able to Breast Feed?
In some cases it is possible that your Breast Reduction surgery may affect your ability to breast feed. This is due to the removal of breast tissue. It is important to discuss any future plans to breast feed with Dr. Drielsma during your consultation.
What is the Cost of Breast Reduction?
The cost of Breast Reduction surgery varies from surgeon to surgeon. Always do your homework to avoid dangerously underpriced surgery or ridiculously overpriced surgery. You should be happy with the quality of service and experience you are being offered for the price of your surgery. Be wary of the pitfalls of cheap cosmetic surgery, especially surgery performed overseas. This is your body and you should never settle for cheap, nasty or second-best. Dr. Drielsma is also competitively priced and offers excellent value based on his superior reputation and results.
What Should I Bring to My Consultations?
We also recommend you bring a friend or relative with you to help discuss the information provided and your choices. Simple clothing is also recommended as you may need to undress for a physical exam. Finally, we also recommend that you bring a notepad and that you thoroughly read all documents provided to you by Dr. Drielsma so that you make the best, most informed decision.
Are There Risks?
As with any surgical procedure, there is a small risk of complications when it comes to Breast Reduction surgery.  These complications are rare but can involve bleeding and infection infection.  There are also consequences from surgery that are expected but acceptable, e.g. scarring and sensation changes.  All aspects of things to expect and possible complications will be explained in detail during your consultation. Breast Reduction requires a general anaesthetic and your anaesthetist will discuss the possible discomforts and any complications that may occur. Although every attempt is made to obtain symmetry and natural breast shape, as with all women and all natural breasts, there may be some difference in the final size and shape of your breasts, and areola and nipple position.
NEXT STEP: Book your Initial Consultation
Email us or Call on 1800 180 777 to arrange your surgeon consultation appointment.
A Referral from your GP or specialist is helpful but NOT essential – you can have a consultation without a GP Referral
Book a consultation with Dr Drielsma by paying the $150 deposit for consultation fee.
Visit our FAQs pages, learn more about your procedure, have a look at our photo galleries and patient reviews.
What to Bring to your Surgeon Consultation
Bring a friend or relative to help discuss the information and consider your choices
Take lots of notes and read the documents provided thoroughly
You may need to undress for a physical exam so wear simple clothing
Want more information before scheduling your Surgeon consultation?
Request further information about the procedure – call or contact us
Book a Complimentary patient Advisor Consultation (FREE)
Organise a phone call with Patient Advisor (FREE)
Speak with a past patient that has had the procedure – call or contact us
Browse our Frequently Asked Questions including how to choose a Surgeon for your procedure