Get the breasts you always wanted with a boob job by a specialist plastic surgeon! Get the confidence you deserve!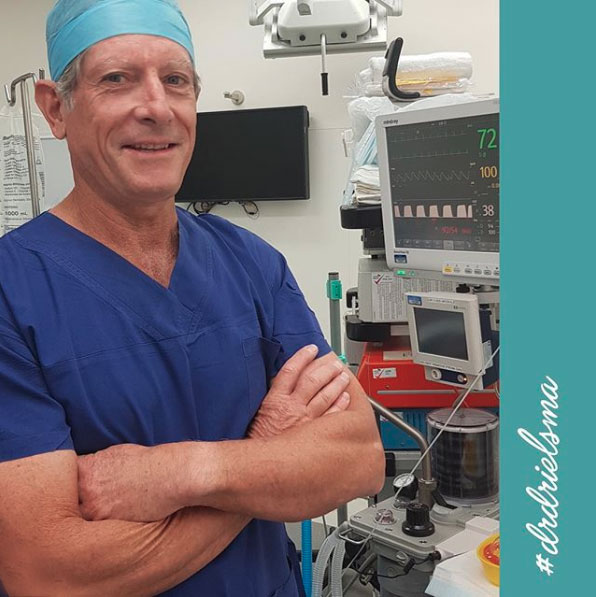 A boob job is a plastic surgery procedure to increase the size and enhance the shape of the breasts using breast implants. Breast implants correct slight sagging of the breast increases breast firmness and tightens loose breast skin. A boob job can also be used to recreate a breast after a mastectomy (breast removal) following breast cancer.
Are you interested in?
BREAST AUGMENTATION BREAST LIFT BREAST REDUCTION
Also known as breast augmentation, boob jobs have undergone significant refinement and improvement in recent years. The design of modern breast implants have also significantly improved over the years and are very safe.
Dr Drielsma has refined specialist techniques, resulting in more reliable and aesthetically ideal breast augmentation results. Further, his techniques provide a safe, smooth surgical course, lower incidence of complications, shorter hospital stay and earlier return to normal work and activity. As a result, you can enjoy your brand new body, with less downtime.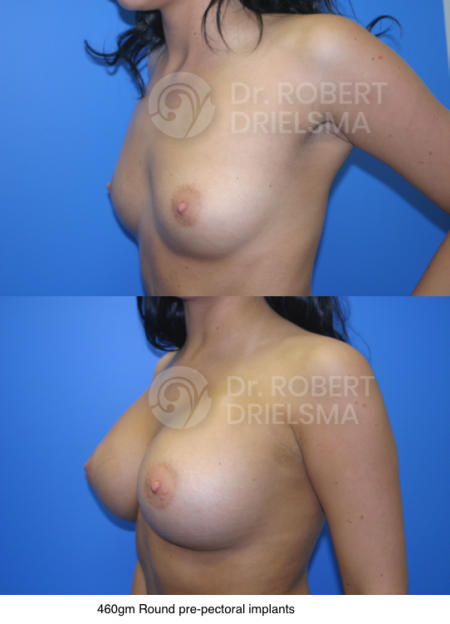 Natural Look Boob Job Procedures in Sydney
Three groups of women seek boob jobs and breast implants. Firstly women who never developed normal sized breasts. Secondly, perhaps the largest group, comprises women who have found that, following pregnancy and breast feeding, they have been left with a loose, under filled or deflated breast. Third, there exists a group of women who just want to be bigger.
Boob jobs are one of the most popular procedures for women as it improves your physique with minimal scarring!
Dr Drielsma's boob job procedures aim to give you a natural look and feel, creating a more feminine silhouette and better cleavage.
Larger, Fuller Breasts with a Boob Job
Do you have small or flat looking breasts? Are you suffering from genetic issues that make your breasts look out of proportion, misshapen or malformed? A boob job can improve the look, profile and feel of your breasts.
Many women who have undergone boob job procedures also find they have a better range of options when it comes to bras and dresses.
Dr Drielsma can also combine your boob job with a breast lift and/or nipple surgery to create the look you desire.
Want to know more? Contact us today and book your consultation.
Boob Job Breast Enhancements
Every woman deserves to feel confident and beautiful, and boob job procedures can provide an incredibly positive and often life transforming opportunity.
Patients see many every day improvements, including:
Larger, fuller, and more shapely breasts
Better cleavage
Corrected nipple size
Reduces breast ptosis
Improved breast symmetry, Tuberous Breasts or other genetic issues
Increased confidence
Dr Drielsma customises all boob job procedures to suit the needs of each individual's needs and body. However, all procedures take into account:
Your existing breast tissue
Position of the breast and nipple
The health and elasticity of your breasts
Your underlying chest muscles
Desired shape and size
Your choice of implant size, shape, and type
Can You Get Scars from a Boob Job?
Yes, you can get scarring from boob job surgery. All surgery results in some form of scarring and plastic surgery is no different. However your level of scarring will depend on a variety of factors, including the incision method and genetic scarring dispositions. This is something best discussed during your consultations with Dr Drielsma.
Want to know more? Contact us today and book your consultation.
Breast Implant Options
There are a wide variety of breast implant options available, including Dr Drielsma's preferred "gummy bear" implant. These include silicone or saline implants, and round or anatomically shaped.
Saline implants are well known for their "water bed" feel and can sometimes cause a slight "ripple effect" through the skin. However, this can be remedied by "overfilling" the implant within the manufacturers specifications to create a firmer feel. Unlike silicone, should saline rupture, it is easily absorbed into the body. Smooth surfaced, round saline implants are the more preferred for boob job surgeries.
In comparison, silicone implants have less reports of rippling due to the consistency of the silicone gel. Further, they also tend to have a more natural feel, as they are designed to better mimic breast tissue. Unlike saline implants, however, should a silicone implant rupture, the gel cannot be absorbed into the body. Further, silicone implants can also cause a hardening of the breast or capsule contracture. Saline implants are available in anatomical shapes, and round shapes.
As well as silicone and saline options, and round or anatomical shape options, implants also come in a different surface options.
Dr Drielsma uses "gummy bear" cohesive gel implants with a choice of round or anatomic available depending on your goals and needs. The design of modern breast implants have significantly improved over the years and are very safe.
Contact us to find out more about booking your boob job consultation today.